A proven market timing system with a long term success rate of over +70%

Consistently beats the S&P 500 for the past 16 years straight.

Easy to trade from anywhere with simple entry and exit strategies.

Accurately backtested using MS Excel with reliable and trusted data.

Traded live right here since 2014!

Independently verified by Collective2 and TimerTrac!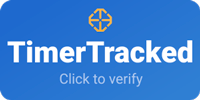 Like to find out more? Read about how I came up with the Total Volume Oscillator, then follow my blog posts for expert market volume analysis and more!